Bottega Louie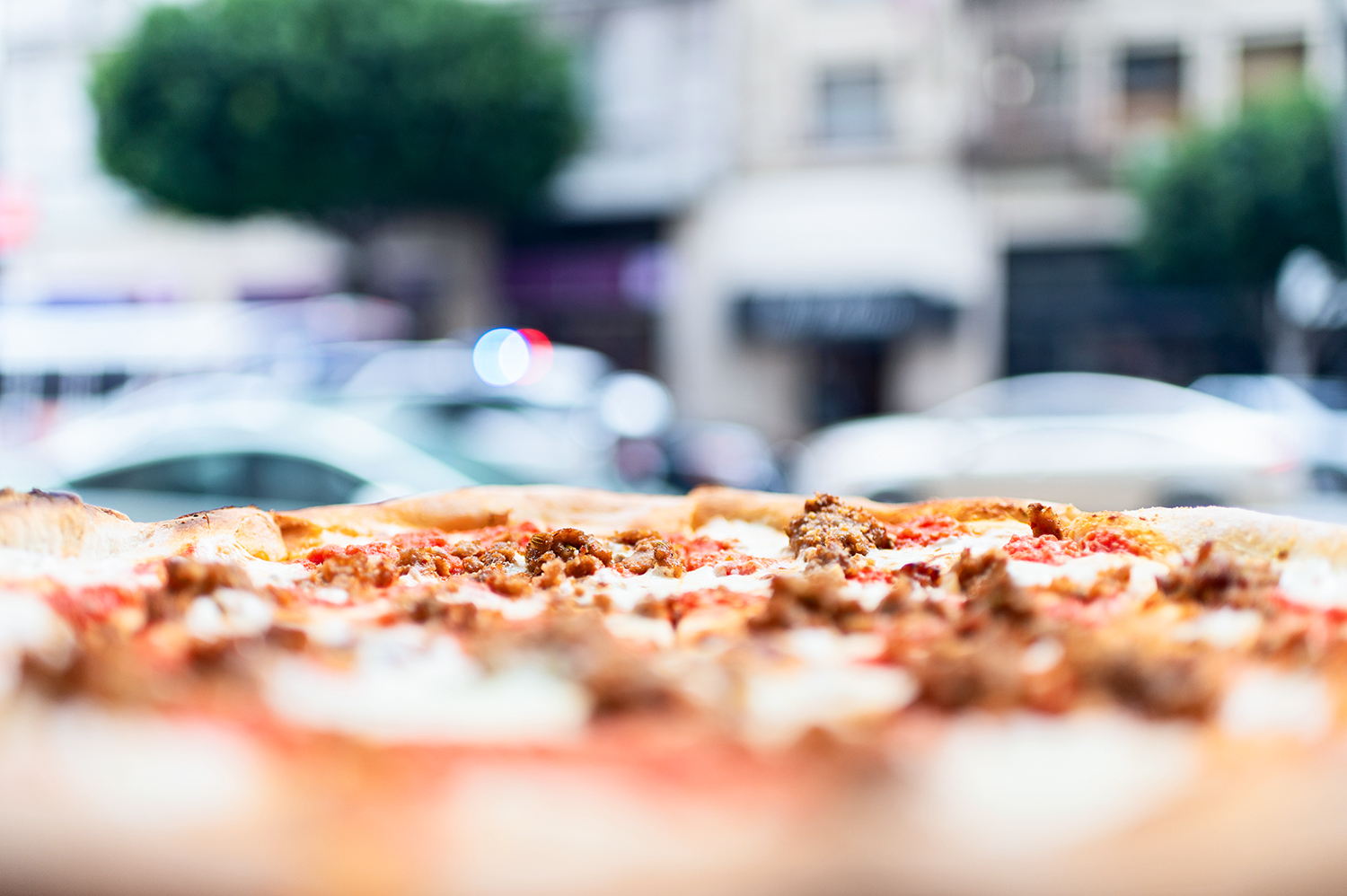 Once upon a time, a Chief Operating Officer by the name of Rick Silverman told us, "Perception is reality, so beware how you are perceived." Within Downtown Los Angeles, among the gold standards of iconic homegrown California brands, famed Bottega Louie stands firm.
What immediately strikes everyone about Bottega Louie is, of course, its phenomenal aesthetic. The restaurant is amazingly beautiful— it's undeniable— and cruising through endless 5 star reviews on Yelp confirms that most agree with this DTLA dogma. For us humble journalists, Bottega's sweeping and grand sensibilities conjure images of Breakfast at Tiffany's. Breakfast at Louie's, anyone?
What we didn't know at the onset of our investigation is exactly how much emphasis is placed on maintaining the restaurant's elegant beauty. Inside the towering white walls of this culinary castle, Bottega Louie's Brand Book rules supreme, and the art direction team stands sentry like a company of legionaries at the Port of Rome. "We are the gatekeepers of the brand," they reveal.
Every detail is carefully considered, from all packaging materials, to the colors chosen for their infamous macarons... even internal documents that the general public will never see— are designed with the same meticulous care as any other item in the store. The reason for this, we're told, is to inspire morale.
In an exclusive interview with Senior Art Director, Erica Sanchez, as well as Art Director, Mary Smudde, we present a pressing question, "What is the key to Bottega Louie's success?" Erica simply responds, "The owners invest in their team. That's what separates us."
Continuing our line of thought, we asked Mrs. Sanchez:
What is Bottega Louie's concept?
The concept is, bringing European fine dining to a casual Los Angeles environment.
There's this very elevated, refined, minimal, exclusive sensibility to the restaurant; and then, at the same time, there's this really friendly, open, kind of wild, colorful quality. The concept exists in the contrast between the two, and it's all married in one place that I think represents Los Angeles.
A key is that feeling of wow at the moment you walk in the door. From the service you receive, to the products and packages you take with you... everything reinforces luxury, guest service, and hospitality.
How has the Art Direction evolved since its inception?
When I first came on board it was much more classical and had very traditional design elements. I saw a big opportunity to look at the entire brand and push it in a direction that was modern and felt a little fresh, while still maintaining these really beautiful pastels and gold foils. We're always trying to give the customer a new and exciting feature.
We realized that we needed to distinguish ourselves as an American brand, made in Los Angeles.
Not a copy of a French brand.
Is there a part of Bottega Louie that the public doesn't often see?
When I talk to people and I tell them, "I'm the Art Director of Bottega Louie, I do all their design work." They are like, wait… they have an Art Department? That makes no sense.
The company invests in their individuals to make the whole thing run seamlessly. That's why we are not a concept that highlights one individual, like chef-driven concepts... which are fantastic... but that's a different direction. We're the type of concept where we feel that our success is derived from the group.
So we have, probably, over 300 people that work for Bottega Louie: from the bussers, to the servers, accounting, chefs, you know, everyone! We do have a small office team, but it's a wide network of people who make this place run.
Do you refresh often?
We're always fine tuning and auditing our products. For instance, we're taking a box of chocolates into our office and saying, "Is this the best way that it can open, is this the best eating experience? How does this sticker function?" You know, stuff like that. We're always analyzing our work and redesigning it.
During the Q&A, we admired how cool their macarons are. Both Erica and Mary shared that they often receive calls from other businesses inquiring about who Bottega uses for these showstopping macarons. They humbly respond, "They are made in our confectionery. Fresh. Daily."
Restaurant, gourmet market, and patisserie, Bottega Louie opened its doors in 2009. A moment in time when embarking on a restaurant in downtown, or any business for that matter, was a massive gamble. Today, we see this risk vs. reward as a masterstroke of timing and investment, but remember, downtown nearly a decade ago had only begun the revitalization we all enjoy today.
The core value of this beautiful establishment is a simple and honorable one: to provide a luxury experience to all at an affordable price point. "You can come here dressed to the nines, or in shorts with flip flops, and receive the same luxury experience," confirms Mary Smudde.
You can simply grab a drink at the bar, stop off for breakfast with a friend in the café, buy a birthday cake or sweet treat for a loved one, or impress a date with a finely cooked meal in the dining room that at one point housed a prominent bank. Regardless of how you choose to experience this beloved DTLA grotto, Bottega Louie would like to let everyone know that all are welcome!
Perhaps our favorite story documented about this place came from the Lyft driver who drove us to our interview. "Where are you headed?" he courteously asks.
"Bottega Louie," we respond.
"Oh, I really like that place. One night I took my girlfriend to dinner there and guess who was at the table next to us?!"
"Who?" we inquire.
"The Mayor!" he proclaims. "My girlfriend thought that was pretty cool."